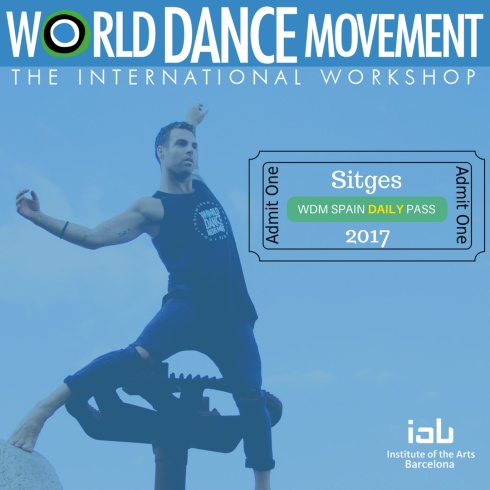 NEW Daily Passes At WDM Spain
***SCORRERE IN BASSO PER LEGGERE IN ITALIANO***
Of course, we would love to have you with us for the entire week, but if it is not possible, we hope that you can take advantage of these daily passes and join us for part of the event, Saturday, Sunday and Monday. You will take inspiring classes; you can compete in our International Dance Competition and spend time on the beautiful beaches of Sitges between classes. Also, stay tuned…because we are making a BIG announcement soon about Monday, June 5 that you won't want to miss.
Purchase your one-day, two-day or three-day pass or register for the entire week (June 3-8) @ 
www.WDMSpain.com
———————————————————————-
DAILY PASS PRICE*:
By April 30th
€85/$90 – 1 DAY
€160/$170 – 2 DAYS
€230/$250 – 3 DAYS
Starting May 1st
€95/$105 – 1 DAY
€170/$185 – 2 DAYS
€240/$265 – 3 DAYS
*Plus Registration Fee – Max. 3 classes per day
CLASSES:
Ballet
Contemporary
Theatre Dance
Jazz
Complexions Contemporary Workshop
MartzCDC Contemporary Workshop
Acrobatics for dancers
Lyrical
Commercial Dance (TV, cinema, video, commercials, etc.)
Active-Isolated Flexibility
EXTRAS
Final Gala Performance
Scholarships of $125,000 awarded
Download the complete class schedule here.
Learn more about the Institute of the Arts Barcelona.
An International Institute for the Performing and Recording Arts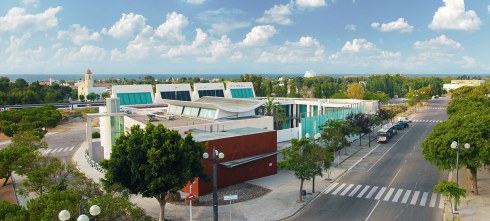 The Institute of the Arts Barcelona is a dynamic institute uniquely positioned to offer international performing and recording arts higher education in Europe. Students from all over the world benefit from our top-level professional teaching staff and UK university validated education in a stunning location on the shores of the Mediterranean. Institute of the Arts Barcelona is an international specialist higher education institution were you can study Acting, Dance, Film Direction, Musical Theatre, Pop Music, and Singing. For more information about their programs, please visit www.iabarcelona.com.