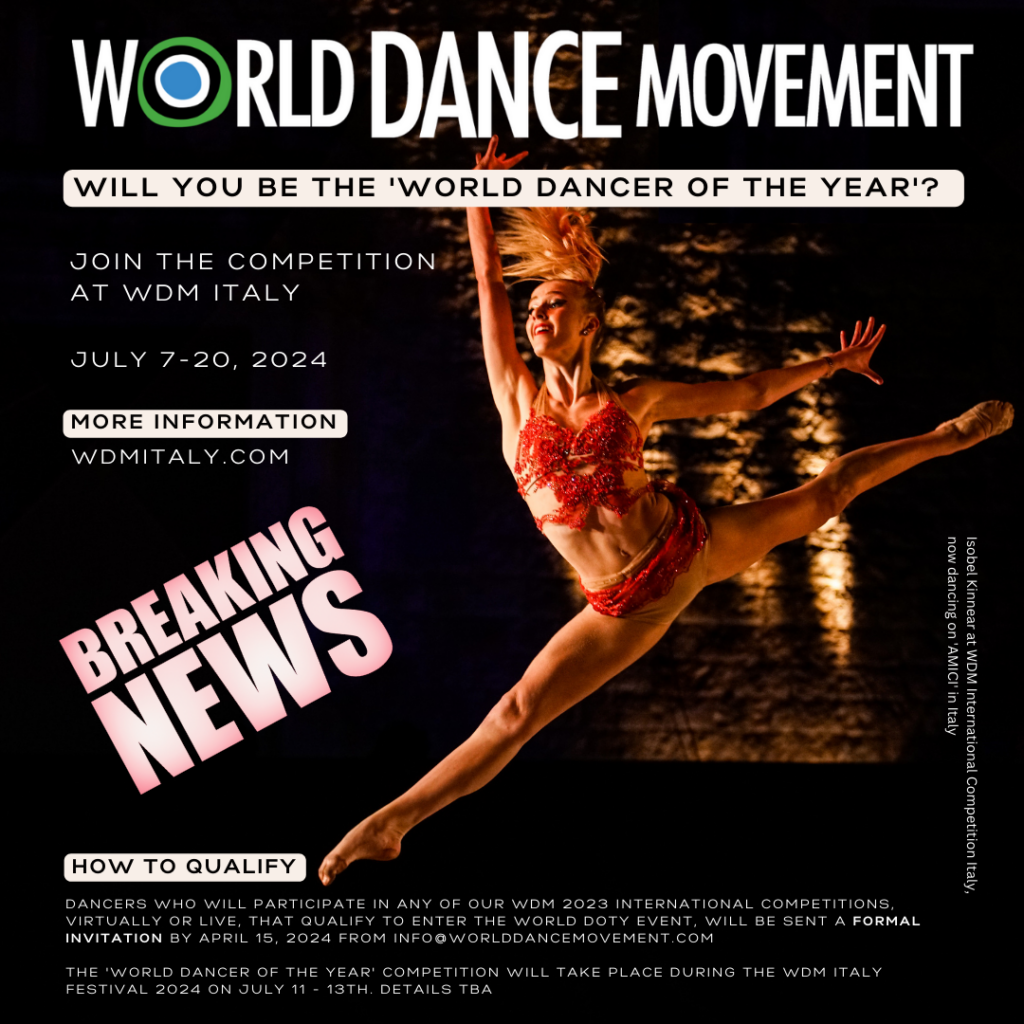 NEW FOR 2024!
Join dancers from around the world to compete for the title
WORLD DANCER OF THE YEAR!
Dancers who will participate in any of our WDM 2023/2024 International Competitions, virtually or live, that QUALIFY to enter THE WORLD DOTY EVENT, will be sent a formal invitation by April 15, 2024 from info@worlddancemovement.com – A list of other qualifying events will be posted soon.
The 'World Dancer of the Year' competition WILL TAKE PLACE during the WDM ITALY FESTIVAL 2024 ON JULY 11 – 13TH. Details TBA soon!
World Dance of the Year: Senior Category – Professional Semester at BROADWAY DANCE CENTER – NYC
World Dance of the Year: Junior Category – THE SPACE TV
World Dance of the Year: Student Category – KAI – Kanyok Arts Initiative -1 year classes