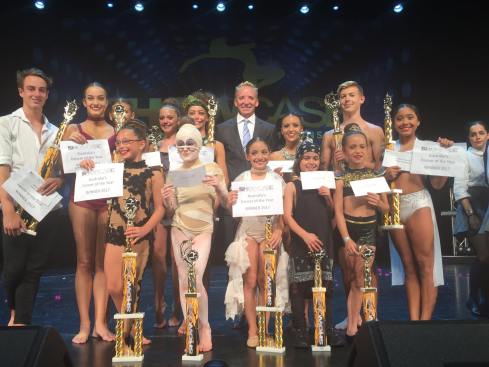 Please Welcome Showcase to Our WDM Family.
We are excited to announce our partnership with Showcase. The winners of their Dancer of the Year Award 2017 will join us at WDM Spain 2017 – The International Workshop and Competition at the Institute of the Arts Barcelona this June.
Our mission is to 
build connections between dance and diverse cultures that inspire and transform dancers around the world. 
Our collaborations with top international dance institutions are a key element that allows us to make the dance world more united and connected.
Showcase is the most innovative and progressive dance competition ever to be created in Australian & New Zealand history.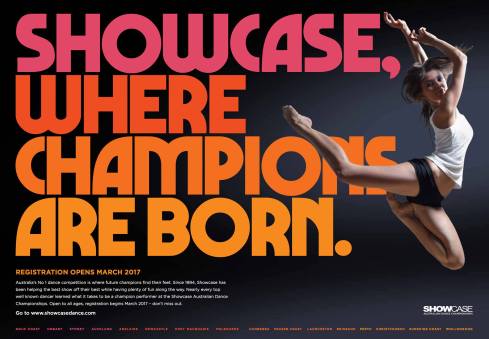 Showcase is not only the original and official National Dance Championships of Australia but hailed as one of the most Elite in the World.
With over 1.5 million dollars in Cash awards and prizes given out since 1994 to aspiring Dancers, no wonder we attract some of the best dance studios in the Nation all wanting to give their dance students the best opportunity to grow and learn from the Showcase experience.
At our events, prizes are given in a way that makes everyone feel proud of what they have accomplished regardless of the score with our now famous motto "Everyone's a STAR at Showcase".
Peter Oxford is the Founder and CEO/President of the Showcase Australian Dance Championships & Hollywood Bound National Dance Championships, and has dominated the Dance competition industry in Australia since the mid 1990's.
Peter Oxford and his outstanding credits and achievements within not only the dance industry but to charitable events have made him a household name when it comes to Dance.
With over 18,000 acts attending his events annually is hailed as Australia's most successful Dance entrepreneur having created the first national innovative dance event for the industry. Over the last 25 years Peter's efforts in producing Showcase, and later Hollywood Bound, has improved the standard of competition and the quality of dance in Australia.
These events provide a great opportunities for young dancers and have assisted in raising the profile of the Australian dance industry on the world stage.
 As we now enter our 3rd decade our event will continue to grow and evolve and not only be proudly Australian made and operated but be a fun filled family event, we take pride in what we do and have achieved with the countless numbers of Australian & New Zealand families who have supported us for over 22 years and we thank you.
 Showcase has not only become a much loved Australian icon but its also stepped onto the international stage as one of the leaders in National Dance Competitions and has been ranked as one of the Worlds best by fellow industry professionals.
Congratulations to all the winners! We look forward to have Showcase's fantastic dancers and its Founder and CEO/President, Peter Oxford, with us at World Dance Movement Spain in Sitges.
---
WDM SPAIN, Sitges (Barcelona), June 3-8 (daily passes available for June 3, 4 and 5) + WDM International Dance Competition – Spain, June 3-4. Register @ www.WDMSpain.com
If you are 18+ you will have the possibility to audition for Royal Caribbean International. Click here for more information.